Evening at the Williams Center
Ensemble Basiani
Thursday, November 10, 8 pm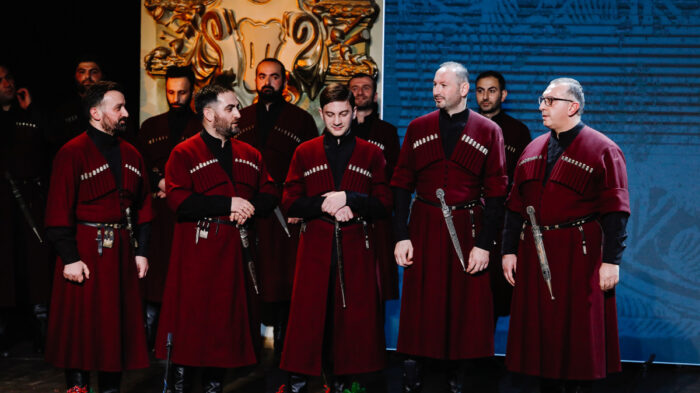 In repertoire spanning the seventh to 13th centuries, Ensemble Basiani embodies a vocal tradition unique to the Republic of Georgia. The 12-member, all-male choir of the Tbilisi Holy Trinity Cathedral Church are practitioners of a complex, three-voice polyphony that weaves surprising harmonies, melodic yodeling, and pristine intonation to deliver a celestial sound. With a vast canon of sacred, folk, dance, and love songs that traverses their colorful country—from the mountainous north, to the eastern Kakheti region, to the Black Sea in the west—Ensemble Basiani's music is the most captivating in the world.
Contact Rosemary Baker for more information and tickets.