June
Four branch members attended the 2022 AAUW-PA Convention in Harrisburg, PA. They connected with old friends, made new friends, and learned so much from the interesting and varied workshops. On the lighter side, there were sweet treats with advocacy information.
Branch members take a break over the summer and no regular meetings are scheduled. Some interest group do meet though so please visit the interest group page for updates.
May
Scholarship and Award Dessert
Congratulations to our scholarship recipients. Two of them were able to be with us to accept their award.
Honoring our members:
Member Making A Difference          Jan Schwartz
Named Gift Honoree                         Chris Zweifel
Outstanding Woman                         Karol D'Huyvetters
President's Award                              Susan McNamara
Congratulations to Margie DeRenzis, our Gateway to Equity Award Recipient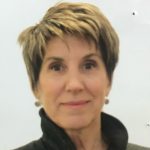 Chocolate Chat
Chocolate Works
May 22, 12:30 – 2:30 pm
Join other members in making a fun fashion mold of chocolate and munching on chocolate.  We will have a private party room for a sweet, delicious time. The cost will be $25.00 for a chocolate mold, decorations, and chocolate sampling. 
Chocolate Works is located on 4773 Freemansburg Ave., Easton, PA in the Shop-Rite shopping center.  Reserve you spot today!
Tickets are $25. Spouses and friends are welcome. Please sign up by May 14, 2022.  Send sign-up sheet and check by May 14th to: Toni Hoffman.
Make checks payable to: AAUW Easton Branch.
Sign up form can be found in the May newsletter.
Girls Recognition Night


Nurture Nature Center
518 Northampton Street
May 5th, 7 pm – 9 pm

Join us for a special evening as we recognize the efforts of 7th grade girls who excel in the STEAM areas.

RSVP at aauweastonprograms@gmail.com
April
Thank you to our authors who gave stimulating and interesting talks about their path to writing at our 8th annual Authors' Luncheon.
The baskets just keep coming for our Authors' Luncheon on April 9th. Join us at The Pub at Seipsville.
Three more interesting baskets. Join us on April 9th and place your bid!
Our 8th Annual Authors' Luncheon is April 9th and excitement is building. Check out our first three posted baskets.
For more information and to register for the luncheon online, click https://easton-pa.aauw.net/events/authors-luncheon/
March
Additional Resources for our March Program
Local website of Lenape Nation of Pennsylvania in Easton. The Lenape Nation office is located in the basement of the Bachmann Publick House, 169 Northampton Street, Easton. It is presently closed due to the pandemic.  lenape-nation.org
Find information here about the 2022 Rising Nation River Journey this August.  The river journey begins at the top of the Delaware River in New York and ends in Cape May, New Jersey.
The journey seeks to raise awareness of the Lenape who still live in Pennsylvania and continue their native traditions.  It is also creates awareness for all of us to "protect our homeland and the health, welfare, and future" of our children.  Pennsylvania is one of the only states that does not recognize the Lenape and as the journey makes stops along the way, its people seek signatures to The Treaty of Renewed Friendship (see more about the treaty at the same site)
 Search 'Fulfilling a Prophecy'. www.penn.museum
Museum of Indian Culture
2825 Fish Hatchery Road, Allentown  18103
610-797-2121
infor@museumofindianculture.org
Kenny Cooper interview with Curtis Zunigha, of an Oklahoma Lenape nation, from July 30, 2021 'We just want to be welcomed back:  The Lenape seek a return home.' https://whyy.org/article
Visit Lenapehoking exhibit and programs in Brooklyn, New York.  It is the first Lenape-curated exhibit of Lenape cultural arts, both historic and contemporary, in New York City.  The exhibit is organized by the Lenape Center with the Brooklyn Public Library, BPL Presents, and the Greenpoint Library. www.bklynlibrary.org
The Sigal Museum
342 Northampton Street, Easton
610-253-1222
Small exhibit on Lenni Lenape history and artifacts
www.sigalmuseum.org
Lenape Women Past and Present
March 8, 2022 – 7:00 PM
Palmer Library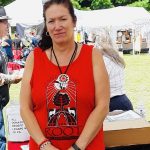 Bluejay, aka Barbara Michalski, was given the name by her grandfather, Bill Thompson, formerly Chief Whippoorwill of the Unalachtigo (people near the ocean) Tribe of the Turkey Clan.  Bluejay has been involved in the Native American Alliance of Bucks County and the New Jersey American Indian Alliance, Inc,  taking on numerous roles in those organizations.  She is presently a member of Lenape Nation of Pennsylvania and she has immersed herself in the activities of  the Nation.  Bluejay's activities include serving on the Tribal Council as well as being Tribal Secretary, participating in storytelling events and representing the Lenape at Easton's Heritage Day. 
She has spoken on Native American  spirituality, given Lenape house blessings and given a talk on Native name places in Bucks County for the Doylestown Historical Society. But most of all, Bluejay teaches our children the history of the Lenape Nation through crafts, storytelling, artifacts, and face painting as she visits numerous area schools and children's groups, such as the Boy and Girl Scouts.  Bluejay has also been involved in environmental issues, particularly working for clean water.
Join Bluejay as she takes us on a historical journey through time to learn about Grandmother's wisdom, traditional women work and how being Lenape intersects with life today, and if we're lucky, ceremonial dances.
February
Additional resources discussed at our February program
21 Day Racial Equity Challenge – https://www.eddiemoorejr.com/21daychallenge and https://www.unitedwaydm.org/equity-challenge-about
1619 Project  – https://www.nytimes.com/interactive/2019/08/14/magazine/1619-america-slavery.html
Tulsa Historical Society and Museum – https://www.tulsahistory.org/exhibit/1921-tulsa-race-massacre/
Tulsa Oklahoma Race Massacre documentary  on Hulu
National Black Doll Museum – https://www.facebook.com/NationalBlackDollMuseum/
Please donate and share to help this vital Black institution stay alive: LaunchGood.com/Blackdolls
Bucks County African American Museum – https://infoaambc.org/#
Color Outside the Lines – https://www.communityactionlv.org
The Color of Law – Interview with Ta-Nehisi Coates and Richard Rothstein
Growing Up Black in Easton
Speaker: Dr. Karen S. Britt
Saturday, February 26th at 1 pm
The Sigal Museum
The AAUW Easton Branch is pleased to bring this program, in collaboration with
The Sigal Museum
, to its members and the community at large.
Join branch members as they learn what it was like to grow up as an African American  in Easton in the 1970s . What was the education like at Ida  B. Cheston Elementary School versus Palmer Elementary School? In the wake of the 1964 Civil Rights Act, was equality achieved or even achievable?
Dr. Karen S. Britt is a Professor of Business/Economics at Northampton Community College in Bethlehem, PA and an Adjunct Faculty member at Muhlenberg College in Allentown, PA.Her career in higher education includes academic administration and instruction with specific emphasis on non-traditional students and programming.Her most recent research investigates the writing skill of business students and their preparation for the workplace.She holds a B.S. and M.S. from Penn State University's Smeal College of Business and an Ed.D. in Leadership and Management from Drexel University.Karen's family roots in Easton, PA date back to the mid 1920's with a strong Christian faith and belief coupled with community activism.
Find out more about the 2022  Juneteenth celebration in the Lehigh Valley.
Take the 21 Day Racial Equity Challenge.
Sign up for more social justice actions.
This program is open to the community. Masks are required.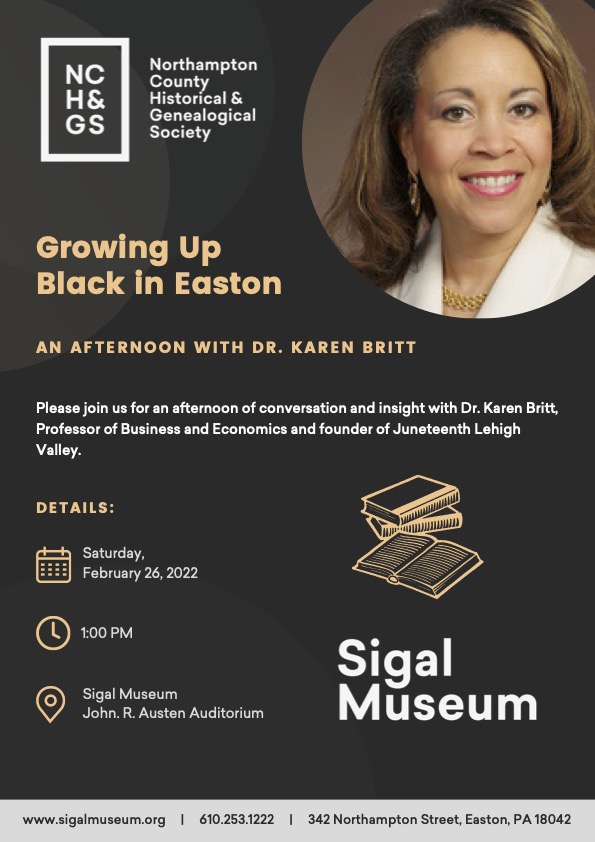 January
Last year AAUW Easton Branch celebrated 95 years since its founding as a branch. In honor of that anniversary, our goal was to gather 95 books to be given to child care centers in the Easton area. We collected over 110 books and, so far, have donated a bag of books to Forks YWCA, the Third Street Alliance, the Creative Center of the Lehigh Valley and the Children's Garden Early Education Center.
December
Members of the Easton Branch believe firmly that every child deserves a good public school education. The Op-Ed below is being published in The Morning Call.
Fair and Equitable Funding for Every Pennsylvania Public School Student
The facts about the state of education in Pennsylvania: parents want their children to have a K-12 educational experience that prepares them for successful life after graduation, further education, a productive and meaningful career, a contributing role and a respected place in their communities. School boards and superintendents want to have the resources it takes to make this happen. Tax payers want their share of funding these resources to be fair and reasonable.  All want the Pennsylvania legislature to provide the adequate and equitable funding required by the Pennsylvania Constitution's promise of a right to a "thorough and efficient" education. 
The question is "what is it going to take to give so many what they want?" Today there is  reason for some hope. After years of failed efforts to achieve this goal, a lawsuit has been filed by legal advocates on behalf of families and school districts. Organizations throughout Pennsylvania  are taking action in support of equitable funding and the lawsuit. The suit argues that PA fails to provide the funding required to assure that public schools in PA are able to meet the legislated standards for providing students with a "thorough and efficient " education. The Pennsylvania Supreme Court has convened hearings on the suit and at the conclusion of these hearings, will issue a ruling.  
In its second week of hearings, the PA Supreme Court heard testimony from  former deputy secretary of elementary and secondary education for the Pennsylvania Department of Education (PDE) Matthew Stem. He testified that the state's academic standards are appropriately rigorous but emphasized  that unequal funding between low-wealth and high-wealth school districts is a critical factor in the disparate academic outcomes for students in racial and economically disadvantaged districts.
To emphasize the economic barriers faced by districts with a minimal tax base is not to ignore the burden on property tax payers in suburban communities nor the limitations on schools in these communities by the legislative skimping on education in all districts in PA. It does call attention, however, to the fact that the issue is as much about equity as it is about funding.  At stake is funding that respects diversity and  assures equity. It is about giving all students not just the necessary funding support; it is as much about the capacity that a school can have to demonstrate equity.  As a Resolution from the NAACP **puts it, " Whereas all students deserve equitable conditions for learning to reach their full potential; … we must build an informed, empowered and engaged generation of students who understand their history and are equipped to talk about the challenges of racism to build stronger communities, heal from intergenerational trauma, ensure the integrity of the fair funding formula and assure system racism associated with underfunding and under-resourcing is not continued. "
While this lawsuit offers some hope, it is not a guarantee of success. The ultimate burden of responsibility for funding rests with the Pennsylvania Senate and House and the Governor. However,  in anticipation of a positive outcome of the lawsuit, it  is not too early to recognize the influence that public opinion and action might have on our legislators.  To that end any number of options and opportunities are available to us, the public.  On December 14th, for example, citizens from across PA will gather at the Capitol in Harrisburg to give testimony about effects of under-resourcing  on students and teachers and to urge legislators to act to make possible "a thorough and efficient education" for every child in Pennsylvania's  public school system.
  In addition, a number of organizations are circulating petitions in support of "fair and equitable funding," to be delivered to Governor Wolf, the PA Secretary of Education, and the PA Senate and House majority leaders. To learn more about school funding and find petitions and additional option actions, you can go to Education Voters of Pennsylvania at https://edvoterspa.org or Fund Our Schools PA at https://www.fundourschoolspa.org 
As members of AAUW, a  non-profit, national organization whose mission is to advance gender equity for women and girls through research, education, and advocacy, we members in AAUW-Easton urge you to join us in advocacy for the equitable education that every child in Pennsylvania deserves and we all want.  
** To find the entire Resolution concerning Diversity, Equity, Inclusion and Belonging," PA State Conference on October 23, 2021 of the NAACP" go to https://easton-pa.aauw.net/public-policy/advocacy/
Signed,
AAUW Easton Branch Leadership Team