October
 A Walk In the Park
The Karl Stirner Arts Trail

 

Sunday, October 17, 2021

 

2pm

Join us on a (hopefully) beautiful fall day to experience a special treat.   Jim Toia, Executive Director of the Karl Stirner Arts Tail will share his expertise about the trail explaining how it came to be, its philosophy and its connection with nature.   The trail is approximately 3 miles round trip and follows the Bushkill Creek in Easton.  It is designed to be an urban "green infrastructure".   

Don't miss this special opportunity. Jim has great info to share.   Friends and family welcome.   We will meet at the 524 Bushkill Drive parking lot and begin the walk at 2pm. 

Please RSVP to Nancy Kinzli so we can let you know if there is a change in the weather or parking location.
September
Voices In Blue


September 29, 6:00 p.m.
Bethlehem Township Community Center
6:00 – 6:30  AAUW-Easton business meeting
6:30-7:45 pm  Police Officer presentation with Q&A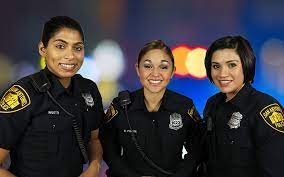 Police and policing have been in the news a lot this year. We might assume we know how policing works, but do we? What does "policing" mean to a police officer? 
What do officers think is working well and what maybe not so much? 

 

Our speaker is a woman; what does it mean to be a woman in the force and on the streets? 

 

What issues does she worry most about in her job?

 

What about it gives her the most satisfaction? 
These are just a few of the many questions we will be able to ask at this program. So, put September 29th on your calendars and join us!
***Masks required
August
Members came together at Louise Moore Park on Tuesday, August 3, for fun, food and good conversation. We ate, we talked, we laughed, we played games, we connected. We officially installed Fran and Randi.
July
Join the fun and exercise with us.
June
We take a program break over the summer although some of our interest groups are still meeting. We do have a branch picnic in August. Mark your calendars for August 3rd now and plan to attend.
May
Our Annual Scholarship and Award Ceremony honors branch members who have contributed their time and talents to the branch and the community. This year we honor:
Nancy Kinzli – Outstanding Woman
Janice Lupackino – Member Making A Difference
The current board members were the recipients of one of three  Named Gift Honoree Awards
In Memoriam Name Gift Honorees are Jean Riker, Carol Cochran and Helene Kaplan.
Our third Named Gift Honoree award goes to our new members who joined the branch just before the pandemic.
Congratulations to our 2021 Easton Branch scholarship recipients. We wish you all the best as you continue your education.
Magisterial District Judge Forum
District 03-2-09
May 12th at 7:00 pm
Virtual Event
Meet the candidates running for District Judge in
District 03-2-09
AAUW Easton Branch invites you to join us for an informational forum featuring the four candidates running for Magisterial District Judge. The forum will take place over Zoom and is open to the public. The Zoom link will be sent to all members. Community members, please register for the event at: aauweastonprograms@gmail.com to receive the link
April
Authors Chat
April 17th, 10 am
Zoom Chat
Do you like Civil War history?  Children's books?  Mystery novels? Dr. Donald Miller, Elvira Woodruff and Kate Racculia, three prominent, award winning authors, will be speaking to us on April 17th, 2021 at 10 am at our online Authors' Chat.
There will be a free book drawing for all participants! Every participant's name will be entered into the drawing. After each author's presentation, the name of one lucky attendee will be drawn and that person will win a current book from that author. Three authors, three chances to win a book!
Funds raised from this event will go toward scholarships for deserving local young women. Throughout this pandemic year where many events are being canceled, we are continuing to have programs and events such as this Authors' Chat. This year, many organizations have canceled their scholarship awards.  We are pleased and proud that we have found a way to help young women continue their education.
Suggested donation $10.00. All members will be sent the zoom link to the event.
March
An Intro to Mindfulness Based
 

Stress Reduction
Tuesday, March 16th, 7pm

Colette Fanning is the Mindfulness Educator for St Luke's University Health Network.  She has taught mindfulness for over 20 years. She will be presenting about the 8-week Mindfulness Based Stress Reductions Program (MBSR), a ground-breaking, scientifically researched program that offers intensive mindfulness training.

No matter what challenges you are facing or physical conditions you may be experiencing, there is more right with you than wrong with you. Likewise, experience tells us that the challenges and difficulties you are facing are workable. This has nothing to do with liking these situations or "reframing" them in some disingenuous manner. Rather, it is a perspective that expresses and reflects the genius within you and all human beings and can be tapped through the practice of mindfulness. 

As participants say of the course: 
"Taking the MSBR course was an act of self-care for myself, to reach and examine the bedrock of who I am comfortably without judgment."

"It's not a magic bullet, but a slow careful trek into how my lived experience shapes my decisions and actions."
February
Chocolate Anyone
February 16th, 7 pm
Zoom Chocolate Tasting with
Patrick Messman
February is the perfect time for chocolate.  Join us at our branch meeting on February 16th at 7 pm for a zoom chocolate tasting with Patrick Messman, owner of Lehigh Valley Chocolate Works.    
RSVP to Nancy Kinzli  to order your box of 5 delicious truffles for $7.00.  Contact Nancy using our branch Yearbook to call or email your RSVP or through our website using the "Contact Us" tab at https://easton-pa.aauw.net/contact/
When you  RSVP to Nancy, you can send her a check or Zelle her the $7.00. If you choose to Zelle (a method of paying without using a check or cash, set up through your bank),  then let her know in your RSVP email.   Your chocolates will be delivered to you before the meeting.
January

SIP and CREATE
It's a DIY night


Zoom Event January 19, 7 p.m.
A Zoom Event to let your creative side shine.  Ralph Salazar, retired Art Teacher from Bethlehem Area School District, will guide you as you create your own winter time project.  We're not saying what the project is and you'll be surprised at how easy it is to make.  Pick up a bag of materials, have glue on hand along with your favorite beverage and tune into Zoom.  You'll be amazed and pleased by your creation.  Afterwards, we'll share our work and show off our skills to to each other.
Materials Needed:
– Prepared bags of materials can be picked up at Toni Hoffman's house or delivered to you
– Call  or email Toni to RSVP and arrange pickup or delivery
– Note: directions in bag explain pre-preparation that is needed
– Elmer's Glue or other craft glue
– A surface to work on
– A beverage of your choice
Join us as we begin the new year having fun with friends.
December
Holiday Memories Zoom Chat
Tuesday, December 15, 2020, 7pm
However you celebrate the Holiday Season, please join us for mulled cider or wine, your scrumptious holiday treats and some favourite memories you'd like to share.  Spouses and significant others are welcome!
A zoom link will be sent to all.
Links to mulled cider and spiced wine recipes below:
 https://www.foodnetwork.com/recipes/bobby-flay/mulled-cider-recipe-1943275
https://www.wellplated.com/spiced-wine/ 
November
Educational Challenges and Opportunities In
The Time of Covid -19: Pre-K to College
November 17, 2020
7:00 pm via Zoom
This year has been very unsettling, full of uncertainties and having to learn new ways to educate our children from Pre K to school age to college.  Many educators had to quickly learn new teaching methods and rely more on technology to reach and  teach their students.  Three prominent educators will discuss the challenges, uncertainties, problems and solutions that arise when trying to teach and run a school facility during this coronavirus pandemic.  This Zoom event will focus on these issues.  Join us to hear about the problems, solutions and some new opportunities educators faced as they started a new school year in the midst of a pandemic.
Program participants:
Jan Schwartz – Pre K for PA
Dr. Charlene Symia – 6th Grade Head Principal, Easton Area Middle School
Michelle Geoffrion-Vinci – Professor of Spanish & Head Dept. of Foreign Languages & Literatures, Lafayette College 
Members and Program Participants will be sent a zoom link closer to November 17th.
Community participants –  please register at: aauweastonprograms@gmail.com 
October 
Conversations Through Time!
The Women Who Won The Vote
Thursday, October 22, 6:30 pm
Joint Program with Northampton County Historical and Genealogical Society – Sigal Museum
Please join us for an exciting zoom event. In partnership with Sigal Museum you will meet seven suffragist women in period dress as they are interviewed about their experiences fighting for the rights of women. It is sure to be a unique and fun experience. A zoom link will be sent to all AAUW Easton members.  
Please let others know that they can register at aauweastonprograms@gmail.com to receive the link. 
September
Quality of Life Issues for Women
A Zoom Forum
Tuesday, September 29, 2020
   

7pm

Poverty, homelessness, child care, inequality, hunger, domestic violence and oppression are not issues unique to women, but they often disproportionally affect women.  If an issue affects a woman, it often affects her children, her parents, and her family.   What is our area doing to help with these issues, especially in this time of Covid-19?  How can we help? 

We are fortunate to learn about these community issues from experts in the field who have been actively helping others in these areas for years.    Janice Thomas, Director of Homeless Services at Third Street Alliance, Janice Komisor, Executive Director of ProJeCt Easton will be joined by Senator Lisa Boscola and /or her staff for a lively discussion of these issues.   

Third Street Alliance provides a safe and healthy space for families to connect with community networks with homeless services and learning opportunities for children.  Project Easton provides school and work force education, life skills mentoring and a summer reading program.   It has emergency support and a food pantry.  

We will also be joined by Senator Lisa Boscola and /or her staff.  A five-term state senator for the 18th district she has advocated for affordable housing, job expansion, and economic development initiatives.  

 We look forward to learning more about these issues right here in our community. A zoom link will be sent closer to the date.